Leadership Team
Workshops & Training Events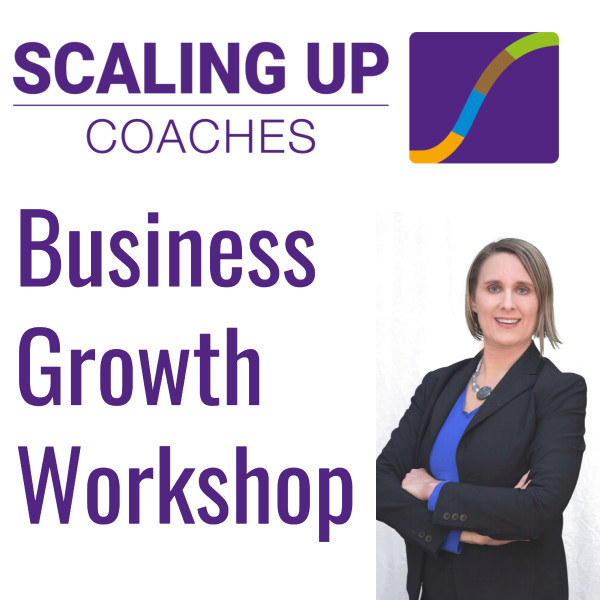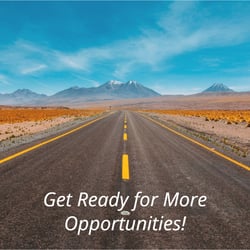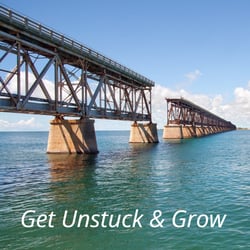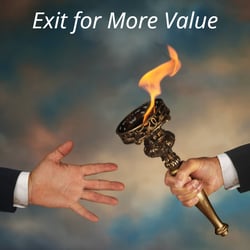 Business Alignment Accelerator Workshop
Thursday October 12 [9-12]
Buffalo New York
The world-renowned Scaling Up Business Growth Workshop empowers you to accelerate profitable growth using proven and results-driven methods.
THE PROBLEM
The dilemma that many leaders face is that they are satisfied with their current business, and rely on past practices and hard work to adapt to challenges and changes. This often leads to frustration, failure to significantly improve business fundamentals, inconsistent results, or team burnout.
THE SOLUTION
To grow revenue and profits with less headaches and faster results, we need to see "Scaling Up" as a predictive and systematic process that can help your business-- whether you are stuck, growing too fast or planning to exit soon.
The Four Decisions that Matter [and How to Get Them Right]
ALIGN: Get faster results with less effort by getting everyone on the same plan- your One Page Strategic Plan

ACCELERATE: Develop a strategic advantage over the competition. Position your brand as a market leader.

ADVANCE: See your company's reputation and revenues soar as employees understand and deliver 100% of your brand promises.

Learn how to go from inconsistent profits, stress and overwhelm to a defined plan for predictable profits, a more accountable team, a self-managed business, and the lifestyle you desire.

Decision 1: Align Your Strategy
Dominate your market, delight your customers, educate your team
CREATE A TRULY DIFFERENTIATED STRATEGY
Can you and your team concisely articulate your strategy, and is it driving sustainable growth in revenue and profits?
How your Brand Promise is the key strategic decision that differentiates you from your competitors, and attracts your ideal customer like a magnet
Using your long-term vision to determine your 3-5 year and annual goals and targets
Understand the key drivers of your business and your SWT [strength, weakness and threats]
GO FROM "VANILLA" TO STAND OUT FROM YOUR COMPETITORS AND ATTRACT MORE IDEAL CUSTOMERS AND THE WORK YOU WANT
Result: Predictable Revenue and Higher Profits, with Higher Business Value

Decision 2: Align Your Team
Develop an Aligned Accountable Empowered Team & Culture
ATTRACT AND KEEP THE RIGHT PEOPLE
Do you have the right people doing the right things, with clear accountability and metrics?
How to clarify Role, Responsibility and Results

Up-leveling your current team and Hiring for all A-Players
How to get your team to understand and embrace your vision and values
Coaching for Accountability and Results
GO FROM "HIRED HANDS" TO A TEAM OF HIGH-PERFORMING A-PLAYERS WHO LIVE YOUR CORE VALUES
Result: Employees are clear what is expected for high-performance and are involved and empowered to learn and grow in ways that benefit them and you.



Decision 3: Align The Business
INSTALL PERFORMANCE SYSTEMS FOR FLAWLESS EXECUTION AND TO ACHIEVE AMBITIOUS RESULTS
DRIVE FLAWLESS EXECUTION

Do you have processes that work smoothly without drama and can handle more business smoothly and drive higher profits?
Rockefeller Habits 2.0- ten essential habits that reduce leaders time to manage the business from 50 to 15 hours a week
Focus on the right things—prioritize key initiatives and align team effort and execution [to improve cash, execution, and quality of your team]
Using data dashboards to track, evaluate and drive business results
Getting your leadership team on an effective meeting rhythm—what to talk about and address daily, weekly, monthly, and quarterly
Identify and understand your critical numbers, and establish how to visually track, monitor and review operational and customer data to make informed decisions
FROM FLYING BLIND TO KNOWING YOUR NUMBERS AND USING DATA TO MAKE MORE INFORMED DECISIONS
Result: Create employee involvement and ownership thinking at all levels, focus on improving operations and cash flow, to grow profits to 2-3x your industry average

Decision 4: Fund Your Business
INCREASE CASH CREATION AND CONVERSION FOR SELF-FUNDED GROWTH
HAVE PLENTY OF CASH

Do you know exactly how long it takes for a dollar invested in your business to come back as profit?
Do you have a consistent source of cash [generated internally] to fund growth operations?

Why growth eats cash, and what you can do about it
Understand and improve your Cash Conversion Cycle
How to double your operating cash flow in 12 months
What is your plan to create industry leading profitability—2x-3x average
Identify and understand your critical numbers, and establish how to visually track, monitor and review operational and customer data to make informed decisions
FROM CASH STARVED TO SELF-FUNDED WITH INDUSTRY LEADING PROFITABILITY
Result: You have more insight into and control over your cash flow, understand where to invest for the highest ROI and highest long-term value creation
What Results Can You Expect?
Our Workshop gives you an overview and the Basic Knowledge and Tools to Get your Team Inspired, Aligned, Accountable and Focused to Accelerate Business Growth
This program not only can show you how to increase your revenue and differentiate you in your industry, and also improves employee engagement, build a positive Culture and develop your leaders.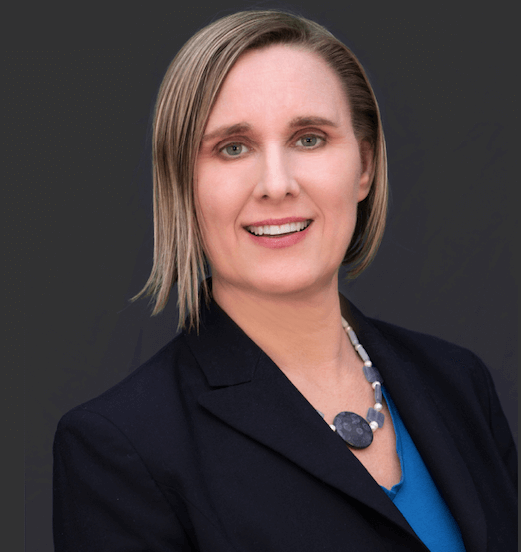 Your Presenter:

Growth Coach Diana Southall
Diana Southall is a WNY native and fifth-generation entrepreneur who works with growing mid-sized businesses. She asks the right questions, distills complex information into action plans, and hones in on the right data and metrics helping leaders find clarity, focus and disciplined implementation for growth and freedom.
Scaling Up Business Growth Workshop Includes:
Scaling Up Templates

Receive PDF workbook of over 20 Scaling Up templates-- proven growth tools used by 40,000 companies.

People Plan

®

Toolkits

Access our Accountability Culture building training and templates to build, coach and reward your team.

Video training modules

To enhance your coaching, access to our growing library of instructional videos and deeper dives into program topics.
Direct Coaching

Small private group workshop limited to 25 attendees, plenty of time for activities and discussion

Connect with Peers

Meet and connect with other local growth-minded entrepreneurs who share your experiences.

90-Day Plan Individual Session

Ticket includes 90-minute post-workshop coaching session to discuss your goals and workbook exercises, and help you develop your next 90-day action plan
Workshop Details
Date Options:
Thursday October 12, 2023
Time:
9 am to 12 pm
Location:
Buffalo / Niagara Falls New York Region [In-Person]
Ticket Price:
$197 per person [Bring 3 leaders from your company for $394]
In just one day, you will learn how to accelerate profitable growth by leveraging the "Rockefeller Habits 2.0" best practices, through teaching, hands on exercises, group discussions and coach demonstrations.
Who is this for?
This is for owners and leaders who want more from their business without sacrificing their personal life … and are ready for experienced guidance to achieve big goals:

IMPORTANT: Workshop designed for CEO's /business owners AND their leadership team to work on the few key business decisions that matter.
Headquarters located within 200 miles of Western New York
Business generates $1-50 million in revenue per year
Leaders who are looking to exponentially grow their business value and impact
Appreciates a proven system that monitors and improves the whole business-- strategy, tactics, and people development.
Interested in developing their team by adopting professional management practices
Key people on team love to learn, very open to new ideas ideas, coachable and have a "bias for action"
Who is this NOT for?
This program will not be successful if you or your team aren't ready to try new things, experiment, or invest in your future, or not willing to ask questions, get feedback or coaching on mindset or blocks.
But you probably wouldn't be looking at this if you fit that description.
It's also not for those who want a "quick fix" or don't want to involve key people in learning, planning and implementing the solutions.
Reserve Your Ticket
To sign up for this workshop, just fill out the brief form below.
We will email meeting details and an online payment form to complete.
FAQ- Frequency Asked Questions
Will I get personalized coaching?

The workshop is designed to include teaching of the Scaling Up frameworks, as well as time for you to customize some of the templates and get some personalized feedback.

Your ticket includes an individual follow-up session to review your workbook and drafted templates and outline a 90-day action plan.
What if I'm not happy with the value of the workshop?

We guarantee impact! No empty promises. We want you to GET 3X THE COST OF THE EVENT in value to bring back to your business. If you don't feel that you received this value, let us know before the end of the day, and we will REFUND YOUR MONEY.
Who on my team should participate in the workshop?

We recommend that you bring your key people- up to 3 people are ideal to learn these concepts so that you are all on the same page.

The ticket price for 3 individuals from the same company is discounted as well.
Meeting logistics

We will be sharing the meeting location at least 10 days before the workshop, including a detailed agenda, parking, lunch menu and other details. The location will likely be near the Buffalo airport.
Ticket payment

To reserve your spot, just fill out our brief registration form.

We will follow up with an online invoice and payment information.